ABBA Orchestral
Join us for the greatest celebration of ABBA, ever.
ABBA Orchestral will tour a very special celebration of ABBA in arenas across the globe. You may never get to see the real thing again but ABBA Orchestral will bring you as close to ABBA as you will ever get, with the addiotion of an amazing orchestra and the Mamma Mia Celebration Singers on backing vocals.
We perform our extraordinary show with lots of surprises on the night and as our testimonials and reviews state, it will be the best night of your life.
This is an unmissable show.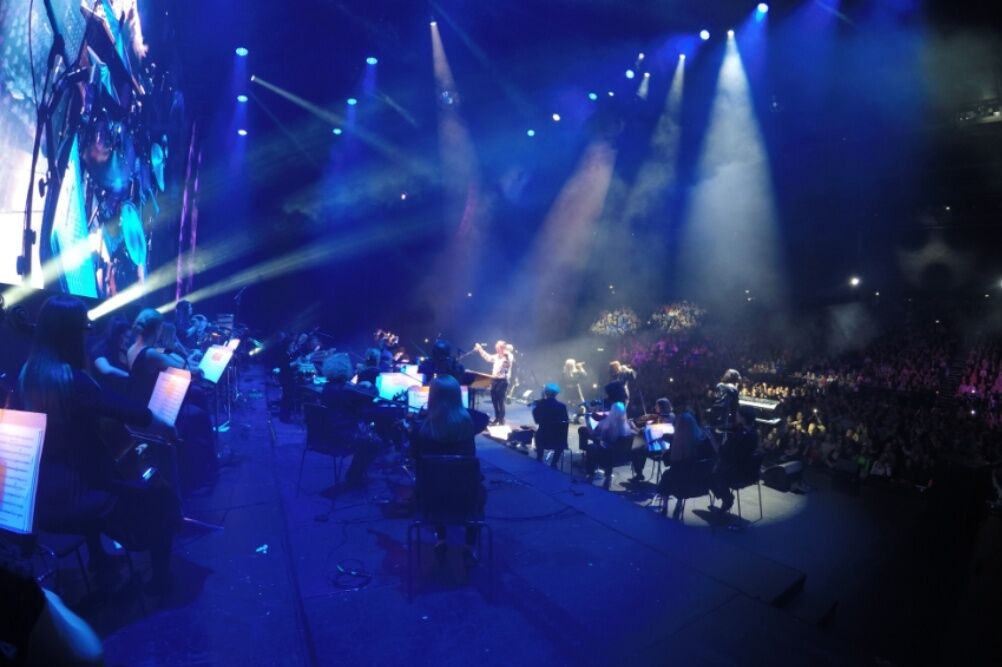 ABBA Orchestral is a fully live production of ABBA's Greatest Hits featuring the Waterloo Concert Orchestra, former lead performers of the renowned ABBA show, Bjorn Again, astounding backing vocals and our very special guest, celebrated conductor and arranger Andy O'Callaghan, under the guise of Napoleon. Expect a variety of ABBA's unforgettable costumes, audience interaction and big screen karaoke for the largest ABBA party Europe has ever seen. Spread over several tiers, the staging will astonish orchestra and pop fans alike. Confetti will rain when you say I do, I do, I do along with a blast of money, money, money!
Commenting on the announcement today, Carla Winters, pseudonym Agnetha, who led Bjorn Again for over 7 years stated "I'm so excited to be coming back to Dublin for this unique show, it is my favourite city to perform in. The Waterloo Concert Orchestra, supported by such a massive production, will make this a truly remarkable night to cherish. What a way to celebrate Valentines!".
ABBA are one of the greatest pop bands of all time with record sales of over 385 million and over 40 international chart-topping hits. Songs like Mamma Mia, Dancing Queen, Waterloo, Take A Chance On Me, Fernando, Voulez Vous, Knowing Me, Knowing You, Ahaaa and many more have earned ABBA a place in the Top 20 Biggest Selling Groups of All Time* with one of the largest fan bases in the world.
You can dance, you can jive, having the time of your life!
Dance in the aisles, sing along to ABBA's greatest hits of all time and join the party. Tickets are on sale now in all Ticketmaster outlets nationwide.
***Extremely limited standing tickets available for Dancing Queens!
For tickets to shows see our tour dates page.
Talk to the greatest ABBA show in the world ever.